Welcome To
Pit Boss Heroes

Welcome To
Pit Boss Heroes

Welcome To
Pit Boss Heroes

Welcome To
Pit Boss Heroes

Welcome To
Pit Boss Heroes

Welcome To
Pit Boss Heroes

Welcome To
Pit Boss Heroes

25% Off Hero Discount
For All Pit Boss Products*
About Pit Boss Heroes
To all first responders and servicemembers, past or present, we want to say THANK YOU! To show our appreciation for your sacrifice we want to help you gain access to a Bigger, Hotter, Heavier® grilling experience. Joining Pit Boss Nation has never been easier with our 25% HERO discount for all first responders and servicemen and women. You put your lives on the line every day to allow us to live freely, now we want to repay the favor.
*Offer only available for registered ID.me members on pitboss-grills.com.
Instructions and Eligibility
For Military or First Responder verification, click the "Verify with ID.me" button. Following verification, we invite eligible parties to enjoy Pit Boss Heroes pricing on Pit Boss grills, accessories, spices and sauces.
Who is Eligible?
Any past or current police officers, firefighters, military members, or military veterans in the United States or Canada.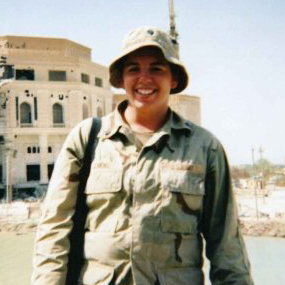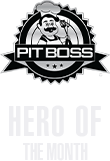 Melissa Jenkins
Gathering with loved ones around the grill is the favorite pastime of our January Pit Boss Hero Melissa Jenkins. Read More
Nominate A Hero
Nominate yourself or someone else to become our Pit Boss Hero of the month!
*Download and fill out the nomination questionnaire by clicking the link below. Once completed, email the form to pitbossheroes@dansons.com. Please also attach a high-resolution photo of your Hero nominee either in uniform, working in the community, or a photo from the shoulders up with a white background.